DESIGNERS' BEST PRACTICES FOR MANAGING
&

DOCUMENTING PROJECT CHANGES

Find at ASID site here: http://designdirectionsmn.com/designers-best-practices-for-managing-documenting-project-changes/
"Hope for the best. Plan for the worst." The Tragedie of Gorbuduc by Thomas Norton & Thomas Sackville (1561).
Construction projects generally begin with the best of intentions and hopes for success by the owner and its design team: The project will be done on time, on budget, and deliver the owner's vision. Sound familiar?
Oftentimes, between that hopeful beginning of the project and its conclusion, a project may go through a series of changes to scope and schedule. Changes may generate from numerous sources, including the owner's design changes, the owner's budget, the legal requirements of the applicable code or the funding provider, or the existing conditions discovered on the site in the course of construction. Changes may impact project price, schedule, and outcome of the completed project and, as such, are often the source of disputes between the parties
To establish or defend against any change, the parties need to have documents that show the initial plan, and the change. Parties will need documentation that describes the circumstances under which the change arose, confirms the parties who have agreed to the changes and under what terms, and outlines the time, cost, and impact of the changes. Although this project documentation may not seem particularly important at the time these discussions are occurring, it is critical when disputes arise later. Memories fade and change with time and stressful situations, so the best evidence is captured contemporaneous with the changes occurring on the project.
If the parties to the contracts do not plan for change and handle project documentation carefully, they will not have the evidence necessary to support their positions if disputes arise during the project or at project close-out. Consequently, when a design professional keeps accurate records to support changes in its work, it also helps support its legal position in the event of a conflict. The prudent design team would consider the following critical steps in planning for a successful project – documenting changes and maintaining project documentation to manage its risk throughout the design and construction process.
Develop consistent practices for every client and project.
The prudent design professional sets up standard protocols and follows them for every client, regardless of size or relationship. The designer takes the same steps to obtain a signed, written contract, document any changes, and maintain project documentation for every project – from the small/short-term project to the large/year-long project. Further, the designer will take those same steps whether the client is a neighbor, a repeat client, or a new clien If designers take an informal approach and do not use contracts and document changes, they will be particularly challenged if that project becomes the subject of legal action. They will have little or no recourse to establish facts and protect their rights, because they will have little, if any, documentation at their disposal – no contract or change orders, no documents to establish their expenses or justify right to payment, no invoices, no written correspondence supporting changes to scope or schedule.
To avoid these risks, the best practice is for design professionals to treat every client formally and consistently – develop and then follow standard protocols regarding document preparation, document management, and document preservation, regardless of the identity of the client or the size of the project.\
Create project documentation.
A project can generate thousands of pages of documentation including, but not limited to, the following:  contracts; minutes from programming meetings; design selections; field notes or work diaries containing minutes from project meetings; specifications; changes to scope of work; invoices for materials; transmittal sheets for plans, materials, design elements, samples; cost estimates; quotes/proposals from subs/suppliers; schedules; calculations; shop drawings; approvals and certificates of completion; RFIs; photographs of progress and/or completion; time sheets and invoices from the design team; and correspondence between the parties documenting changes and approvals.
While every project will not involve all of these documents, the prudent designer will, at minimum, always obtain a signed contract with the client; document its expenses, hours, and changes; and track decisions made via change order and written correspondence.
After that, the designer may establish a check-list of steps and related documents used during design and construction, and use these tools to document the process.
Maintain and preserve project documentation.
Creating and using the necessary documents is only the first step for designers. They need to maintain the documents in a manner so that designers can access them when needed. Thus, prudent designers will develop protocols for (a) maintaining project documents – whether electronically, on paper, or both; (b) organizing said documents; and (c) preserving them in an environment safe from loss or destruction by fire, flood, etc.
Organization and maintenance of documents is particularly critical when a project moves into a claims posture. Design professionals may need to pursue claims for payment or may need to defend themselves against claims by parties in the construction process. In either instance, the designer's case will rise or fall on project documentation. That evidence will allow the designer to re-create project meetings, decisions, approvals, and authorizations via paper trail.
Confirm key conversations and commitments via written document.
Ideas for project programming, design, and changes often occur in spoken conversation at meetings and on the telephone – in other words, many critical decisions may not initially exist in written form. In any party were to challenge those decisions, the facts will become a game of "he said/she said" – which is very costly to prove. In addition, most written contracts require any changes to be documented in writing and signed by both parties in order to be valid. Thus, the parties may risk the changes being invalidated – and going unpaid – without proper written confirmation.
The best practice is to confirm key data in written format – be it via meeting minutes, memo, email, or letter – and sent to the client for confirmation. Changes in an ongoing project should be reduced to a written Change Order that is signed by both parties. In that way, documents will be able to establish the initial decisions and/or changes made.
***
These project documentation practice points will assist the design professional in managing changes by tightening up protocols, creating and maintaining project documents, getting decisions in writing, and thereby managing risks and increasing the bottom line.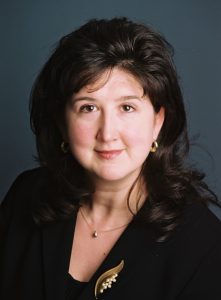 Kristine A. Kubes, kristine@kubeslaw.com, is an attorney and principal of the Kubes Law Office, PLLC, Serving Design and Construction Professionals.  She is a long-time ASID Industry Partner and serves as the national Chair of the ABA Forum on Construction Law. This article does not constitute legal advice. Each case must be evaluated on its own facts